Senior Data Engineer
The Results Generation Development team is seeking a Senior Data Engineer to lead the development of our next generation of analytical solutions. In this role you will be the key member of a data-centric team driving the development, execution, and continuous improvement of our core data analytics infrastructure and processes. You will be a critical enabler for our analysts, data scientists, and business users. Successful candidates will have experience building data aggregations, Tableau dashboards, and developing automation pipelines and ETLs. In addition, the ideal candidate will have hands-on experience working with multiple data storage and analysis toolsets.
---
Qualifications
Experience with the practical application of data warehousing concepts, methodologies, and frameworks using modern (SparkSQL, Hadoop, Kafka) distributed technologies
Demonstrated track record of making technical decisions at the application level (vendor/technology, solution design, assessing tradeoffs)
Advanced skills using one or more scripting languages (e.g., Python, bash, etc.)
SQL expertise, data modeling, and relational database experience
UNIX admin and general server administration experience required
Tableau Desktop/Server development and administration
ElasticSearch, BigQuery &Apache Druid a plus
Experience using Spark, Kafka, Hadoop, or similar distributed data technologies a plus
Most importantly, a sense of humor and an eagerness to learn
---
Basic Skills
Excellent communication skills.
Strong time management skills with the ability to be flexible and manage multiple projects simultaneously in a fast-paced environment.
Self-starter, intellectually curious, and comfortable operating in an ever-changing environment
---
Experience
SQL: 4 years (Preferred)
Data warehouse: 2 years (Preferred)
US work authorization (Required)
---
Benefits
Competitive Compensation
Enjoy a fun, casual and collaborative working environment
Help guide company decisions and direction
Work with other talented and passionate team members
Full Medical & Dental, Paid Vacation, 401k with company match
Gym membership reimbursement program
We have a competitive bonus structure where each team member participates in our success
Results Generation Group is an equal opportunity employer.
---
Pay Range
$110,000.00 - $190,000.00 per year
---
Job Type
Full-Time
Monday - Friday
---
COVID-19 Considerations
We are currently a remote workforce, with the option for vaccinated employees to work from our office if requested. We are continuing to evaluate options of Remote vs On-Site as the situation progresses.
Ability to commute/relocate
Austin, TX 78759: Reliably commute or planning to relocate before starting work
---
About Us
Results Generation is a fast paced, cutting-edge online marketing company operating in Austin, Texas. We have created our own niche within the online recruitment space driving over 500,000 qualified candidates daily to over 150+ employment partners around the world. Our core technology enhances and develops revenue streams for a broad array of global businesses. We are a profitable, self-funded company that retains its startup mentality and drive for growth. We continue to grow rapidly and are looking for high caliber candidates to join our company. We've created a fun, creative and supportive work environment in which each team member works to move the needle and have a positive impact.
We operate in the US, UK, CA, FR, ZA, AU, IN, IT and NL.
---
Apply on Indeed
Apply Now
---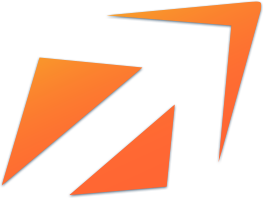 Contact Us