Ad Optimization Manager
Seeking an Ad Optimization Manager who will contribute to the campaign management and increase advertising yield across multiple international and domestic markets within a fast-growing internet company in Austin.
About Us
Results Generation is a fast-paced, cutting edge online marketing company operating in Austin, Texas. Our core technology enhances and develops revenue streams for a broad array of clients across the globe. In business since 2006, we are a profitable, self-funded company that retains its startup mentality and drive for growth. We continue to grow rapidly and are looking for high caliber candidates to join our company. We strive to provide our team with a creative and fun work environment. We think we're pretty successful at that last part. We operate in the USA, UK, ZA, and AUS. We are expanding rapidly across the globe, and you'll have a role in that expansion.
Job Description
· Strategically manage accounts by developing an understanding of the client's objectives and goals
· Improve advertising yield by determining and implementing campaign optimizations
· Increase earnings per visitor through boosting user engagement with content and ads
· Serve as the primary point of contact for all assigned clients and agencies. Provide a superior client experience
· Communicate effectively and professionally with clients via email, phone, and face-to-faceLiaise with the Business Development Team to further enhance the value proposition to clients.
Basic Qualifications and Skills
· Bachelor's degree in Marketing, Advertising, CS, Math or related fields
· Excellent attention to detail
· Ability to work independently and proactively
· Willingness + eagerness to learn a lot on the job quickly
· Excellent organization and time management skills
· Analytical thinking and problem-solving nature
· 3 to 6 years in campaign management. Ad operations, Agency, job board, and employment related experience is a plus.
· Excellent communication skills
· Ability to work closely with all levels of the organization and to elicit cooperation from a wide variety of sources
· Strong time management skills with the ability to be flexible and manage multiple projects simultaneously in a fast-paced environment
Benefits
· Competitive Compensation
· Enjoy a fun, casual and collaborative working environment
· Help guide company decisions and direction
· Work with other talented and passionate team members
· Full Medical & Dental, Paid Vacation, 401k, and Gym membership reimbursement program
· We have a competitive bonus structure where each team member participates in our success
Results Generation Group is an equal opportunity employer.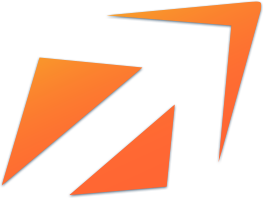 Contact Us