Senior Business Development Executive
Results Generation is the fast paced, cutting-edge candidate generation company unblocking the employment space by delivering over 750k qualified job seekers to hundreds of employers every day. In 2023, we're growing our impact into new markets in South America, Europe and Asia on top of doubling the number of partners we deliver monetization services for in our core markets. We're looking for Senior Business Development Executives to drive this growth.
Created in Austin, Texas we have created our own niche within the online recruitment space. Our core technology enhances and develops revenue streams for a broad array of global businesses. We are a profitable, self-funded company that retains its startup mentality and continues to grow rapidly. We've created a fun, creative and supportive work environment in which each team member strives to move the needle and have a positive impact.
We currently operate in the US, GB, CA, FR, ZA, AU, IN, IT and NL.
We are expanding into DE, ES, SG, BR and a number more.
---
About the Position
Results Generation Group is actively seeking a Senior Business Development Executive to build our publisher network for our syndicated advertising program and our suite of monetization products.
This role will focus on forging new business relationships with online recruitment sites in our existing markets.
The right candidate will have broad experience within the recruitment industry and have established relationships with recruitment sites around the world. The candidate will have a proven track record of exceeding their quota. The ability to forge new partnerships is critical.
This role will report to the Director of BD.
---
Job Description
This is a hunter role, running the entire sales process from prospecting to the close and contract execution.
Responsible for lead generation, new publisher acquisition, and building new relationships with high potential publishers in the recruitment industry.
Work hand in hand with Product, Account Management and Business Development teams to continually build and grow capabilities of our product mix to meet market needs.
Independently research and discover new publisher and data partnerships. Form concrete strategies to capture market share, map the ecosystem to identify market opportunities.
---
Basic Qualifications and Skills
Bachelor's degree or a minimum 6 years of relevant experience in Business Development.
Strong background and experience in selling online advertising and recruitment marketing products.
History of building new business relationships and exceeding revenue targets.
Strong analytical skills and business orientation.
An analytical mind and problem-solving nature.
Deep understanding of the need for effective CRM usage, and experience with SalesForce or similar software.
Ability to work closely with all levels of the organization and to elicit cooperation from a wide variety of sources.
Self-starter, intellectually curious, and comfortable operating independently in an ever-changing environment.
---
Benefits
Competitive Compensation
Enjoy a fun, casual, and collaborative working environment.
Help guide company decisions and direction.
Work with other talented and passionate team members.
Full Medical & Dental, Paid Vacation, 401k with company match.
Gym membership reimbursement program.
We have a competitive bonus structure where each team member participates in our success.
Results Generation Group is an equal opportunity employer.
---
Job Type
Full-Time
Monday - Friday
---
Compensation
Compensation will be a combination of base salary (commensurate with experience), commissions for team performance based on growth and bonuses based on company performance.
---
Pay Range
$80,000 - $150,000 per year
---
Experience
Business development: 4 years (Required)
Sales: 4 years (Required)
Bachelor's (Preferred)
---
Willingness to travel
25% (Preferred)
---
COVID-19 Considerations
We are currently a remote workforce, with the option for vaccinated employees to work from our office if requested. We are continuing to evaluate options of Remote vs On-Site as the situation progresses.
---
Apply on Indeed
Apply Now
---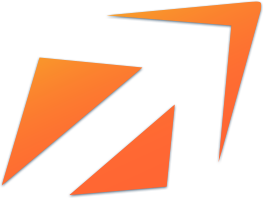 Contact Us